If you're a mom, you know the importance of an outfit that doesn't require a lot of thought or effort. You have enough going on already! Don't worry. We've got you covered with these easy, no-fuss mom outfits that are perfect for everyday wear.
You can wear these outfits at home alone or with your family, making them perfect for almost any situation. They are also great as interview outfits because they are so versatile and can easily transition from work to casual wear after work. Scroll down to check out these super simple but chic looks, and get ready to feel like a new mom once again!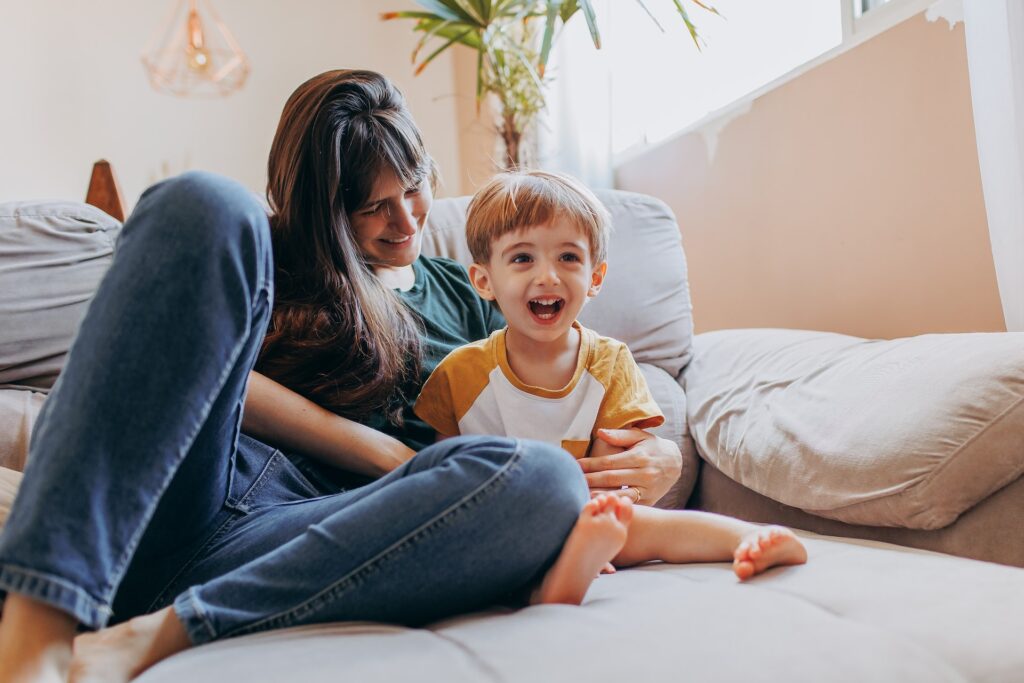 Blue Jeans and T-Shirt
This outfit is perfect for those days when you don't want to overthink what to wear. They are comfortable and versatile, and you can match them with almost any type of shoe. It's a great outfit when you're alone, as no one can see what you're wearing underneath.
The Blue jeans and t-shirt combo is perfect for days when you are alone with your kids at home and don't want to be dressed up. You can pair it with several different shoes, such as sneakers, sandals, or even a nice pair of flats.
This outfit is also great for cooler months. Especially when you want to keep warm but not be bundled up in a sweater. You can pair the jeans and t-shirt combination with a cardigan, a leather jacket, or even a nice sweatshirt for a more casual look.
Tan Pants with Cardigan
This mom outfit is excellent for fall and winter when you want to keep warm but don't want to wear a coat. Plus, it's a great outfit while relaxing with your kids. The cardigan and pants combination is neutral, so you can wear just about any top, whether a t-shirt, a long-sleeved shirt, or even a button-up shirt. You can also wear just about any shoes, from sneakers to heels.
Black Leggings and T-Shirt
If you love leggings but need to dress them up, you can pair them with almost any top you have. T-shirts, blouses, and even sweaters look great with leggings. Black leggings are a great wardrobe staple with almost any outfit, making them the perfect item to have in your closet.
Jumpsuit
If you prefer to go more casual, a jumpsuit might be what you are looking for. If you prefer one with long sleeves, ensure the sleeves are loose enough to not be tight around your arms. They are perfect for moms expecting or having just had their baby since they are typically loose-fitting. Make sure to buy one with an elastic waistband and elastic cuffs, so you can easily pull it on.
LBD (little black dress)
A classic little black dress is a wardrobe staple for any woman. You can wear an LBD with just about any type of shoes, from sandals to heels. An LBD is an excellent item in your closet; you can wear it for many occasions. Whether you're going out to dinner with your family, meeting with a client, or going on a date with your significant other, an LBD is perfect for many occasions.
Conclusion
Moms have a lot going on, so it's important to have clothing that is easy to wear and comfortable. These mom outfits are great for those who don't have much time to think about what to wear daily. They are easy to pull off and don't take long to get ready in the morning. Choose one of these mom outfits, and you can be sure that you'll look great while doing all the everyday things moms do!